The Auditor General of Ontario has established a panel of Senior Advisors to provide strategic advice and recommendations concerning the Office's work. This may include considering and providing advice on emerging trends and issues, future audit topics, and the Office's strategic direction. The Panel's Terms of Reference can be found here. Panel membership is made up of a broad cross-section of prominent individuals in the sectors of accounting, public service and law. Members are as follows: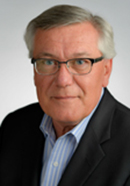 Tim Beauchamp is the former director of the Public Sector Accounting Board (PSAB) of Canada and has been directly involved in standard-setting for the public sector since 1989.
He joined PSAB with extensive experience in public-sector accounting, budgeting and debt management, and was responsible for strategic and operating plans, provided advice on technical projects and administered staff activities.
Previously, Beauchamp was the treasurer of the North-South Institute, a private sector not-for-profit organization and has served on various governmental financial reporting committees. For 10 years he was an advisor to the Office of the Auditor General of Canada and served as a technical advisor to the Canadian members of the International Public Sector Accounting Standards Board.
In addition to his numerous publications and speaking engagements, Beauchamp has instructed on public sector accounting and financial reporting issues at York University.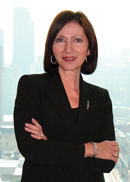 Dr. Ann Cavoukian is recognized as one of the world's leading privacy experts. She served an unprecedented three terms as the Information and Privacy Commissioner of Ontario, where she created Privacy by Design, a framework that seeks to proactively embed privacy into the design specifications of information technologies, networked infrastructure and business practices to achieve the strongest protection possible. Privacy by Design was designated an International Standard by the International Privacy Regulators in 2010, and was included in the European Union's General Data Protection Regulation in 2018.
She has been recognized many times for her leadership in privacy, as one of:
the Top 25 Women of Influence in Canada
the 10 Women in Data Security and Privacy
the 'Power 50' by Canadian Business
the 50 Most Impactful Smart Cities Leaders
the Top Women in Tech
the Top 100 Identity Influencers and
the Top 18 Global AI Influencers within the AI and Tech Space.
She was awarded the Meritorious Service Medal by the Governor General of Canada for her outstanding work on Privacy by Design in 2017 and received the Toastmasters Communication and Leadership Award in 2018. In March 2020, she received the 2020 Canadian Women in Cybersecurity Lifetime Achievement Award in recognition of her outstanding contributions to cybersecurity and privacy in Ontario.
She is the author of two books, "The Privacy Payoff: How Successful Businesses Build Customer Trust" with Tyler Hamilton, and "Who Knows: Safeguarding Your Privacy in a Networked World" with Don Tapscott.
Dr. Cavoukian is now the Executive Director of the Global Privacy and Security by Design Centre. She is also a Senior Fellow of the Ted Rogers Leadership Centre at Ryerson University, and a Faculty Fellow of the Center for Law, Science and Innovation at the Sandra Day O'Connor College of Law at Arizona State University.
Deborah Deller retired as Clerk of the Legislative Assembly of Ontario after a career spanning over thirty five years at Queen's Park.
As Clerk of the House, Deller provided consistent, expert, confidential and non-partisan procedural advice and assistance to the Speaker, Members of Provincial Parliament and colleagues in other jurisdictions. Deller led a staff of 400 employees providing procedural and administrative support to the House and its Committees including security, building management, library and information services and educational outreach. She also served as the chief administrative officer of the Office of the Assembly, responsible for strategic planning and the development and implementation of programs and policy and Secretary of the Ontario Branch of the Commonwealth Parliamentary Association.
Deller has participated in several international advisory projects and missions on behalf of the Commonwealth Parliamentary Association and the British Overseas Office and has presented and participated in various forums including the Canadian Association of Clerks-at-the Table and the American Society of Legislative Clerks and Secretaries. She was also a regular participant in an education program operated jointly by the Canadian Study of Parliament Group and the Association of Clerks at the Table in Canada and was a member of the Editorial Board of the Canadian Parliamentary Review.
Burkard Eberlein is a Professor of Public Policy in the Schulich School of Business at York University where he teaches public policy and management. He is the Program Director, Public Sector: Business & Government. Before joining York University, he had appointments at the Institut d'Etudes Politiques de Paris, the Technical University of Munich and the University of Konstanz (Germany).
Professor Eberlein has published widely on comparative public policy and international governance. He is the recipient of several research grants to investigate, among other things, private standard-setting in corporate reporting, transnational business governance initiatives and energy policy. He was a Visiting Scholar at the Hertie School of Governance in Berlin, one of the top public policy schools globally. More recently, he has held a Visiting Research Professor position at the University of Konstanz.
Professor Eberlein obtained his MSc in Public Administration and Public Policy from the London School of Economics, a Master's degree in Public Administration and a Ph.D. in Political Science from the University of Konstanz in Germany.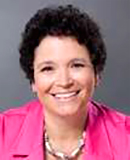 Julie Gelfand is the former federal Commissioner of the Environment and Sustainable Development in the Office of the Auditor General of Canada. Julie led a historic collaborative audit on climate change with the provincial Auditors Generals as well as audits on subjects such as the Sustainable Development Goals (SDGs), toxic substances, biodiversity and the federal oversight of industrial activities (mining, aquaculture, nuclear energy and pipelines). She also worked with Auditors General from around the world to promote the SDGs.
Prior to this, Julie was the Vice President of Environment and Social Responsibility at Rio Tinto, Iron Ore Company of Canada (IOC) where she was a member of the Executive Team and had full responsibility for all environmental and social responsibility files.
Prior to joining the IOC, Julie was Vice President, Sustainable Development at the Mining Association of Canada (MAC) from 2008 to 2011 and President of Nature Canada from 1992 to 2008.
At MAC, Julie led the development of the mining industry's social responsibility initiative, Towards Sustainable Mining. Julie also led the development of the industry's Corporate Social Responsibility initiatives related to how Canadian companies operate overseas.
At Nature Canada, Julie led campaigns to get new National Parks established, new laws to protect nature (including the federal Species at Risk Act) and founded and chaired the Green Budget Coalition, an alliance of 22 national environmental NGOs working to achieve ecological fiscal reform.
Julie has significant experience sitting on boards of directors of charitable organizations both nationally and internationally. She is fluently bilingual, is a certified Coach and has an MBA from University of Ottawa. She has recently been confirmed as a Distinguished Senior Fellow of the Munk School of Global Affairs and Public Policy at the University of Toronto.
Peter Mansbridge is an award winning journalist, a Distinguished Fellow at the Munk School of Global Affairs at the University of Toronto and a member of numerous boards and committees.
He is best known for his five decades of work at the CBC where he was Chief Correspondent of CBC News and anchor of The National for 30 years. He has won dozens of awards for outstanding journalism, has 13 honorary doctorates from universities in Canada and the United States, and received Canada's highest civilian honour, the Order of Canada, in 2008. He is the former two term Chancellor of Mount Allison University and is currently the President of Manscorp Media Services where his work includes documentary film production.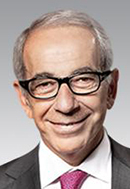 David Marshall is the former President and CEO of the Workplace Safety and Insurance Board of Ontario. The WSIB, a provincial agency, administers no-fault workplace insurance for employers and provides disability benefits, monitors the quality of health care and assists in the early and safe return to work for injured and ill workers.
Marshall is a Fellow of the Certified Public Accountants Association of Canada and has divided his time between appointments in public service and in the private sector.
He served from 1977 to 1993 in several senior executive roles in the Government of Canada, consecutively as Assistant Auditor General for Canada; Assistant Deputy Minister at Revenue Canada; and Assistant Deputy Minister at Employment and Immigration Canada.
Joining the private sector from 1993 to 2003, Marshall served in senior positions in the telecommunications and banking industries. He has worked on Wall Street as a Managing Director of a leading investment bank and, more recently, he served as Vice Chairman of CIBC for three years before rejoining the Government as Deputy Minister of Public Works and Government Services (from 2003 to 2007). Prior to joining the WSIB, Marshall was appointed by the Prime Minister as High Commissioner (Ambassador) to Barbados and the Eastern Caribbean where he served for two years.
Bill Robson took office as President and CEO of the C.D. Howe Institute in July 2006, after serving as the Institute's Senior Vice President since 2003 and Director of Research since 2000.
He has written more than 240 monographs, articles, chapters and books on such subjects as government budgets, pensions, healthcare financing, inflation and currency issues. His work has won awards from the Policy Research Secretariat, the Canadian Economics Association, and the Donner Canadian Foundation.
Robson is a Senior Fellow at Massey College and holds an ICD.D designation from the Institute of Corporate Directors. He is a member of the ifo World Economic Survey expert group, and a Big Picture Panelist on the CBC's On the Money.
Robson taught public finance and public policy at the University of Toronto from 2000 to 2003, and currently teaches a Master's level course in public finance at the University of Toronto's School of Public Policy and Governance.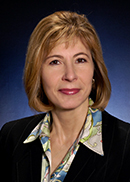 Carmen Rossiter is a corporate director serving on the boards of North York General Hospital, Deposit Insurance Corporation of Ontario and Statistics Canada.
Prior to her service on boards, Rossiter was a Partner with PwC (Global Risk Management Solutions) and founding Managing Director for Protiviti Canada. Her experience also includes controllership and planning positions with Crown Life Insurance, Royal Trust (now RBC Financial) and CIBC. Currently, Rossiter is Program Director for the Centre for Governance, Risk Management & Control Excellence at the Schulich Executive Education Centre at York University. She is also a lecturer for the half-day risk management session for the Institute of Corporate Directors ICD.D program at the Rotman School of Management at the University of Toronto.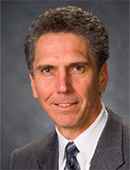 Wayne Strelioff is the former Auditor General of British Columbia and Provincial Auditor of Saskatchewan. Strelioff was appointed Auditor General of British Columbia in May 2000 for a six-year term. His appointment was unanimously recommended following a national search conducted by a Special Committee of the Legislature. Before moving to British Columbia, Wayne served as the Provincial Auditor of Saskatchewan from November 1990 to April 2000.
Strelioff has been involved in a variety of professional organizations, including the Institutes of Chartered Accountants of British Columbia and of Canada, the Canadian Audit & Accountability Foundation (formerly known as the Canadian Comprehensive Auditing Foundation) and the Canadian Council of Legislative Auditors. In 1992, he was awarded the Commemorative Medal for the 125th Anniversary of Confederation of Canada, which recognizes significant contributions to compatriots, to the community and to Canada. In 2003, the Institute of Chartered Accountants of British Columbia recognized Strelioff's contribution to the accounting profession throughout his career by naming him a Fellow and awarding him the FCA designation.
Born and raised in Saskatoon, Strelioff graduated from the University of Saskatchewan with a Bachelor of Arts and a Bachelor of Commerce. In 1978, he obtained his Chartered Accountant designation with Peat, Marwick & Mitchell (now KPMG) in Saskatoon. After receiving his designation, he returned to the University of Saskatchewan and obtained a Masters of Science degree.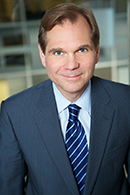 Christopher Wirth is a Partner at Keel Cottrelle LLP, joining the firm after having been a partner at Stockwoods LLP, one of Canada's leading litigation boutiques.
He has appeared before the Supreme Court of Canada, the Ontario Court of Appeal, Divisional Court, Superior Court of Justice, the British Columbia Court of Appeal, the Supreme Court of British Columbia, the Federal Court of Canada and the Saskatchewan Court of Queen's Bench.
Wirth regularly appears before many professional and regulatory bodies and at coroners' inquests and has acted as an independent legal advisor to a number of administrative tribunals. He is also a chair of the University of Toronto's Tribunal.
Wirth has been rated BV Distinguished for over 10 years by Martindale-Hubbell.